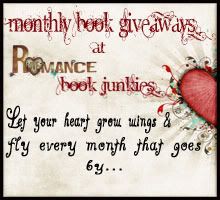 This month for my monthly book giveaway I'm going to be giving away a ARC copy of "How to Worship a Goddess" by Stephanie Julian.
Goodreads Blurb:
4 1/2 Stars Romantic Times:
"...stellar entry by Julian, who blends terrific sex with tender romance. Liberally laced with humor and filled with intriguing characters, her story is full of twists, turns and surprising conclusions."
He's exactly what she's always wanted. And she unleases him like a force of nature...
Lucy was once the beloved Goddess of the Moon, and she could have any man she wanted. But these days, the goddesses of the Etruscan pantheon are all but forgotten. The only rituals she enjoys now are the local hockey games, whereone ferociously handsome player still inflames her divine blood...
Brandon Stevenson is one hundred percent focused on the game, until he looks up and sees a celestial beauty sitting in the third row. A man could surely fall hard for a distraction like that...
Details:
1. This Giveaway is US only due to shipping cost.
2. You must be a follower to enter.
3. Fill out the Rafflecopter below.