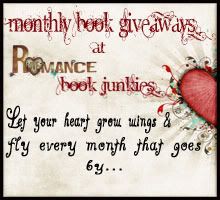 It's that time, for my monthly book giveaway. I have a hardback copy of "Lover Reborn" by J.R. Ward. It is a used copy having been read once by me when I was on vacation. It has one small spot of water damage but other than that its in good shape. This month is going to be US only due to shipping costs. Good Luck!
#1 New York Times bestselling author J. R. Ward's "different, creative, dark, violent, and flat-out amazing"* Black Dagger Brotherhood continues as a vampire warrior crosses the line between life and death…into a world of dark dreams and darker desires.

Ever since the death of his shellan, Tohrment is a heartbroken shadow of the vampire leader he once was. Brought back to the Brotherhood by a self-serving fallen angel, he fights again with ruthless vengeance- and is unprepared for a new tragedy. Seeing his beloved in dreams—trapped in a cold, desolate netherworld—he turns to the angel to save his former mate, only to despair at the path he himself must take to set her free. As war with the lessers rages, and a new clan of vampires vies for the Blind King's throne, Tohr struggles between an unforgettable past, and a future that he doesn't know he can live with… but can't seem to turn away from.
As most of you know I reserve the monthly book giveaways for my followers so if you would like to enter just follow me in some way.
Then all you have to do is fill out the Rafflecopter below.
a Rafflecopter giveaway