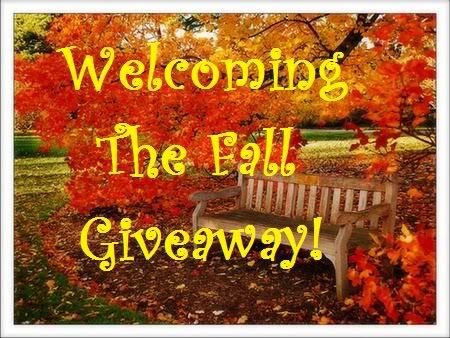 As you may know I am participating in the "Welcoming the Fall Giveaway" which starts on this Wednesday, September 22nd and ends on September 29th.
I wanted to give you a little sneak peek at my prize packs I will be giving away. I will have 2 adult prize packs and 1 YA prize pack. (U.S. only)
Make sure you come back and enter!
Here's a list of all the blogs that are participaing:
Get a head start and check out some these GREAT blogs before the event kicks off! :0)